Management Team
The success of our group can be directly attributed to the high quality of leadership and the strength of our management team. Our goal is to ensure the continued success of our financial representatives by providing the proper guidance and support to help them experience both personal and professional growth.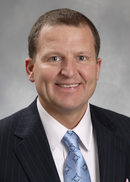 Managing Director
Office 239-676-2336
Mobile 719-482-4735
My Networks:
Chris Pownall is the first one to the battlefield every single day. Why? Well, he is on a mission that can't wait -- make Northwestern Mutual's South Florida Group a top financial planning firm in the nation.

It's a dream he doesn't take lightly and one that he fully plans to achieve. Because of this, Chris lives a simple and deliberate life -- wake up, workout, punch in a shift, go home, spend time with family. Repeat.

As one of Northwestern Mutual's Managing Directors, Chris is constantly working to uphold and even exceed his national reputation for excellence.

He has signed over 50 new financial advisors and has coached each of them closely as they have launched their careers -- many of which have gone on to have impressive and fulfilling legacies in the financial industry.

His coaching style is straightforward -- put first things first, second things never. In other words, focus on the one thing you need to do every single day to kill it in the workplace, and hammer away at that one thing until you become a master at your craft.

Chris's drive and ornate ability to coach big time talent has landed him countless awards.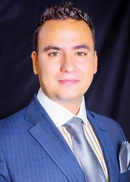 Field Director
Mobile 239-821-4088
Office 239-676-2300
Tony grew up in Albania South Europe and immigrated to United States at the age of 13. He attended Thomas Jefferson School of Law for his JSM/LLM degree in Taxation and Estate Planning. He was co-author of "What is FACTA" international Tax and Treaty school Law Review Book at Thomas Jefferson School of Law. Also, he is the BNI Ambassador for SouthWest Florida Region. Current member of The Florida Bar Young Lawyers Law Student Division (LSD). Member of The National Autism Association. Member of NAA, and over the years has been a youth coach for the Naples and Marco Island Optimist Clubs. Tony is married to Gerta and has a son Tony Jr 12 years old. Tony is a great dad and an avid golfer.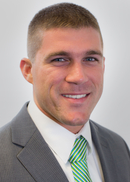 College Unit Director
Office 239-676-2328
Mobile 239-634-8044
I was born and raised in the sunshine state. I have been with my wife, Tiffany, for 5 years and have recently welcomed our first baby into our family! We plan to welcome one more in due time. We are growing my team of 2 with a focus on holistic planning centered around each individual clients unique goals and objectives. I also enjoy traveling, exercising, reading and sports (Go Steelers and Pens!)
Southida Palmer
Director of Recruitment and Selection
southida.palmer@nm.com
Office 239-676-2337
Southida joined Northwestern Mutual in March 2016. She comes to Northwestern Mutual with over 10 years of HR/Recruiting experience. Originally from Seattle, Washington she found her new home with her family here in Southwest Florida.